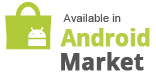 ---
Taking notes has never been this fast. Actually find the notes you took two weeks ago. Did we mention your notes sync with Google Docs? Yeah, we thought of that too. Experience NoteSync by downloading NoteSync Desktop for free or grab NoteSync Android in the Android Market for $.99
---
Features, gotta have 'em

Take notes fast
Turn thoughts into notes without being limited by software.

Sync notes with Google Docs
Notes sync every minute
or when you feel like it.
Search notes fast
Every keystroke searches for the note you are looking for.

Security
Secure HTTPS transmission.
Encrypted local file storage.
Keyboard shortcuts
Intuitive shortcuts make key tasks as easy as the press of a button.

Everywhere you go
Your notes are on your phone, desktop, and the web.
---
NoteSync Desktop
NoteSync lets you take notes fast and sync them with your Google Docs account. Keyboard shortcuts like CTR-L put your cursor in the search bar to easily search for notes or create a new note. Automatic syncing happens every minute or when you feel like it by pressing the sync button. Offline mode fully supported. Try NoteSync today!